Our farm is open June 1st – November 1st.
Daily admission is $5 / person for ages 3 & up, under 3 is free. Our farm has tons of fun family amenities to make your outing special.
Scroll down for farm hours, upcoming events, and more.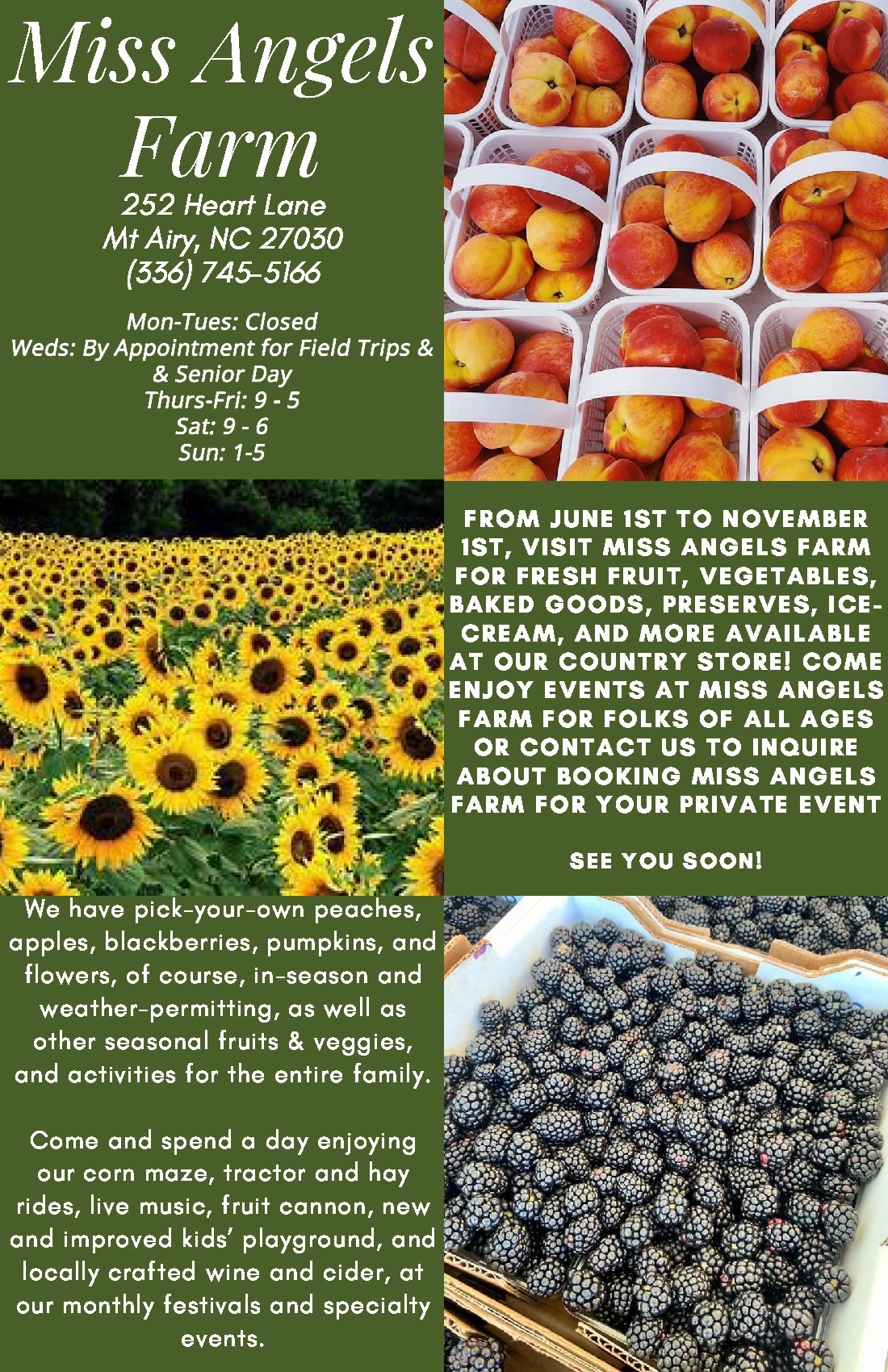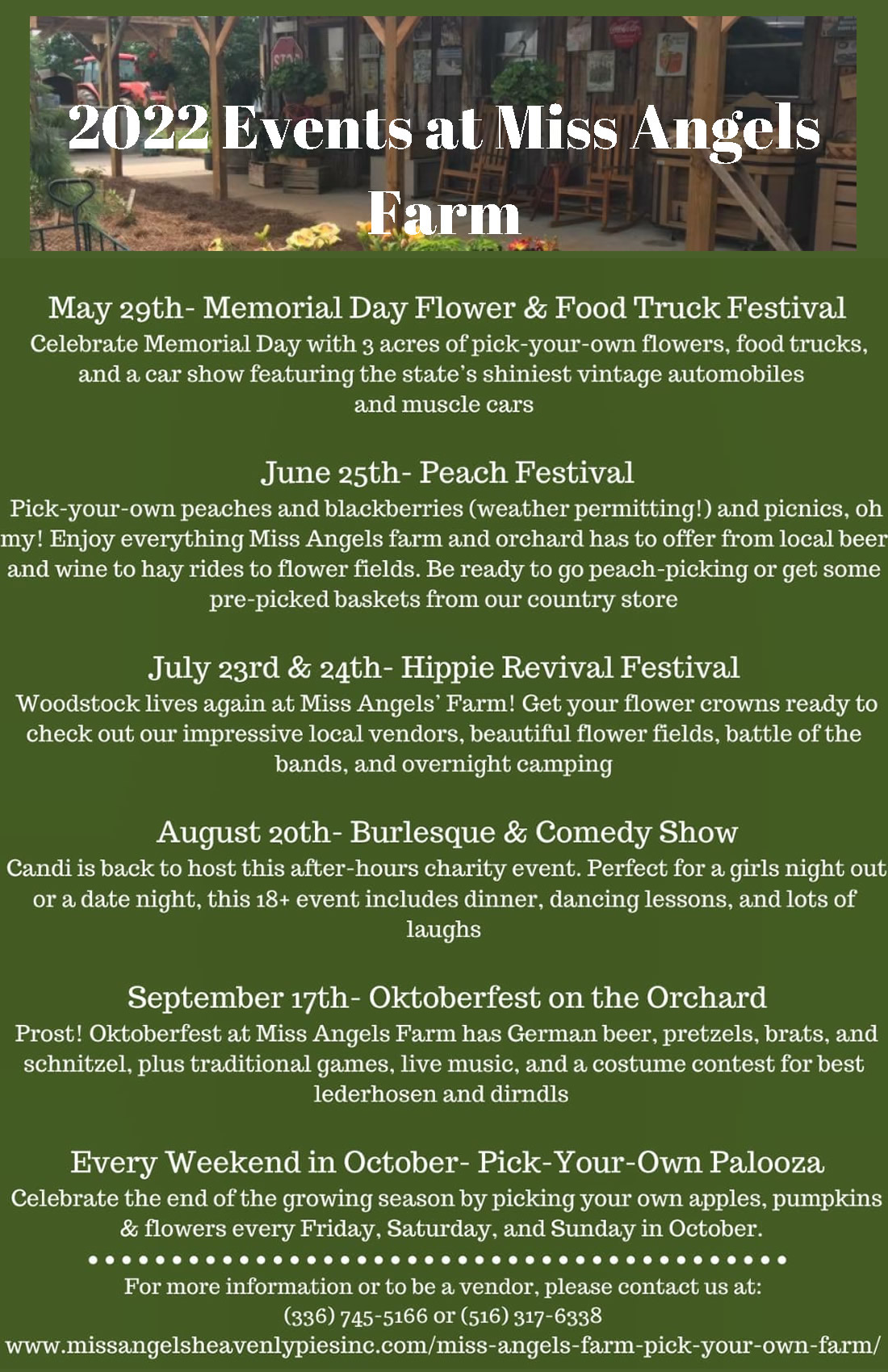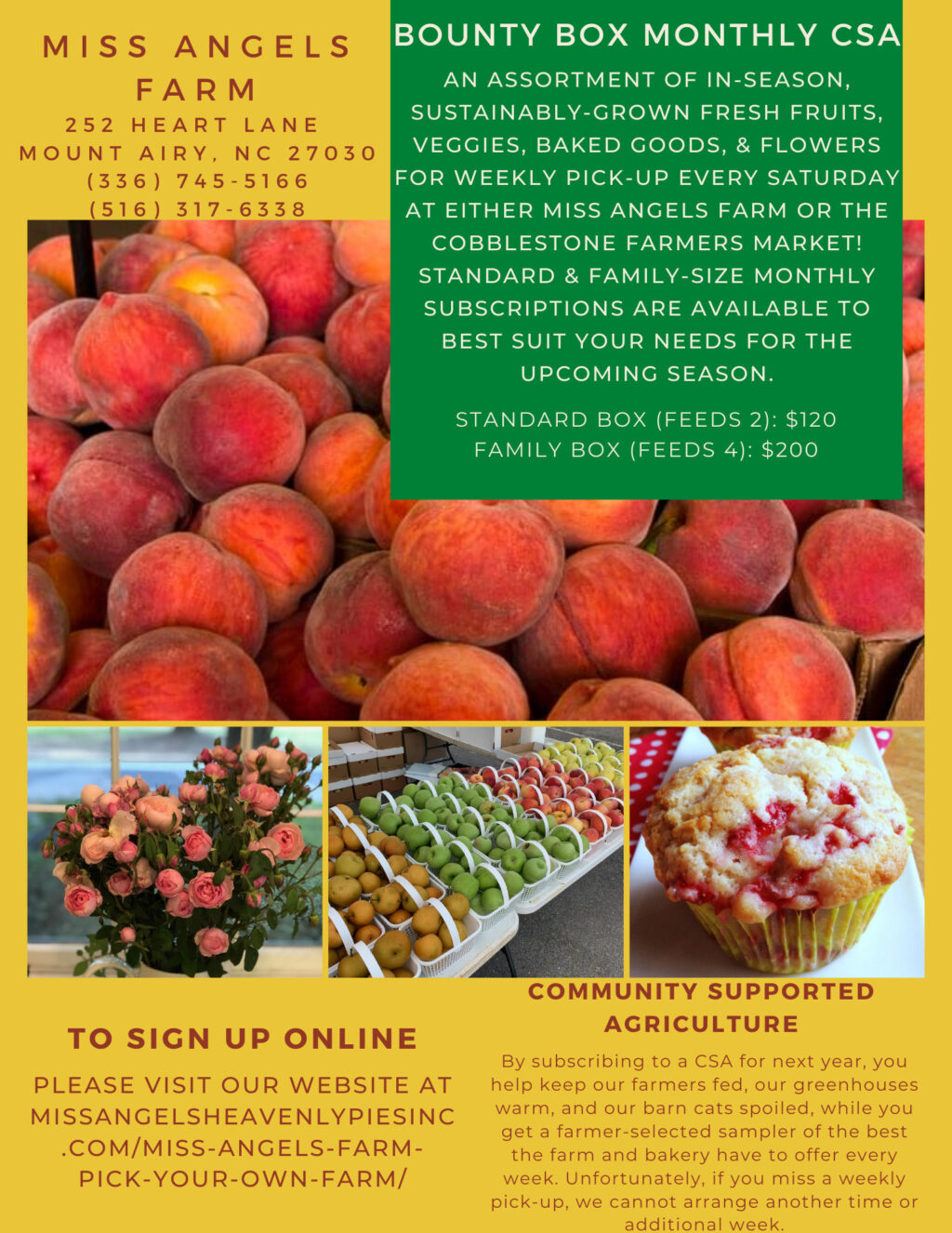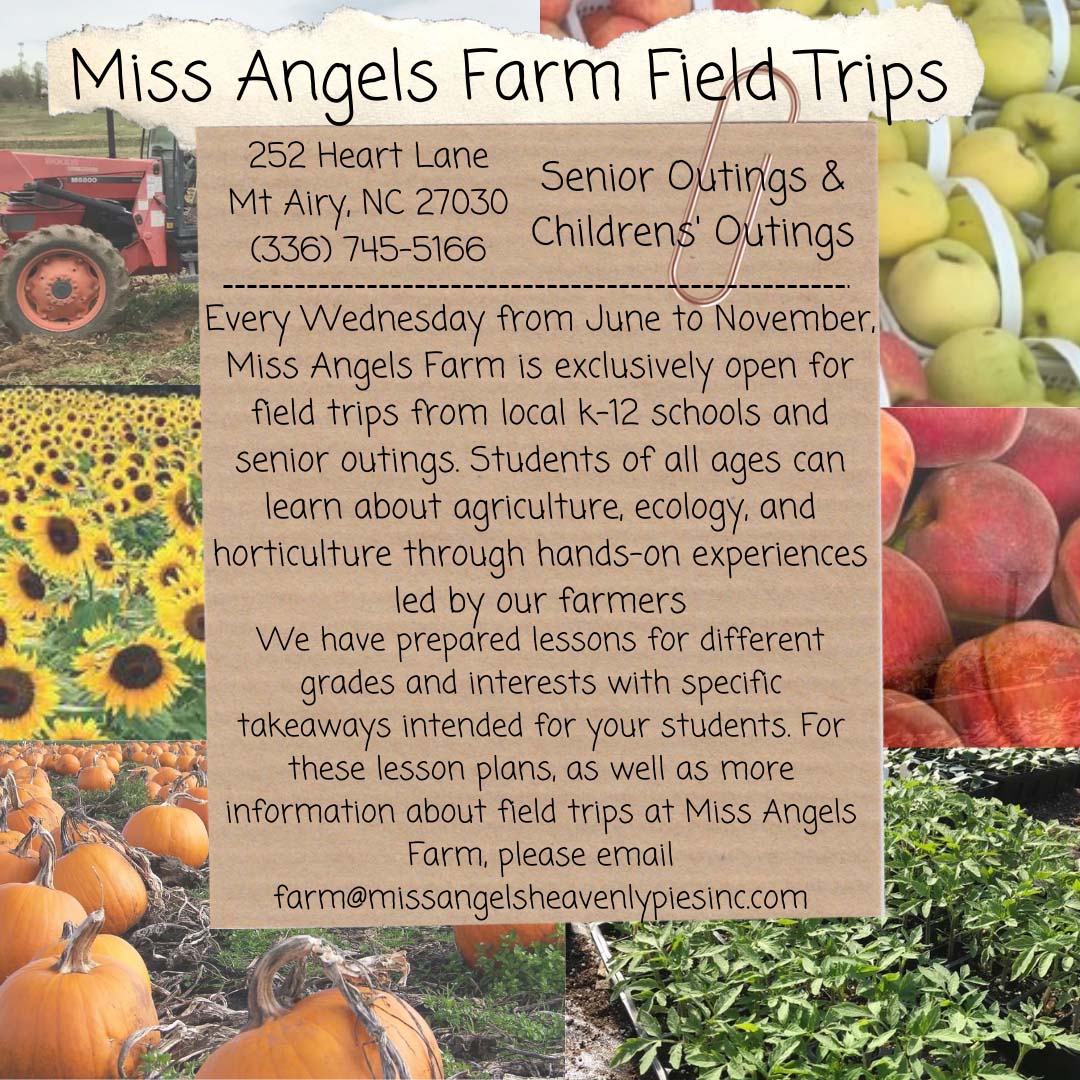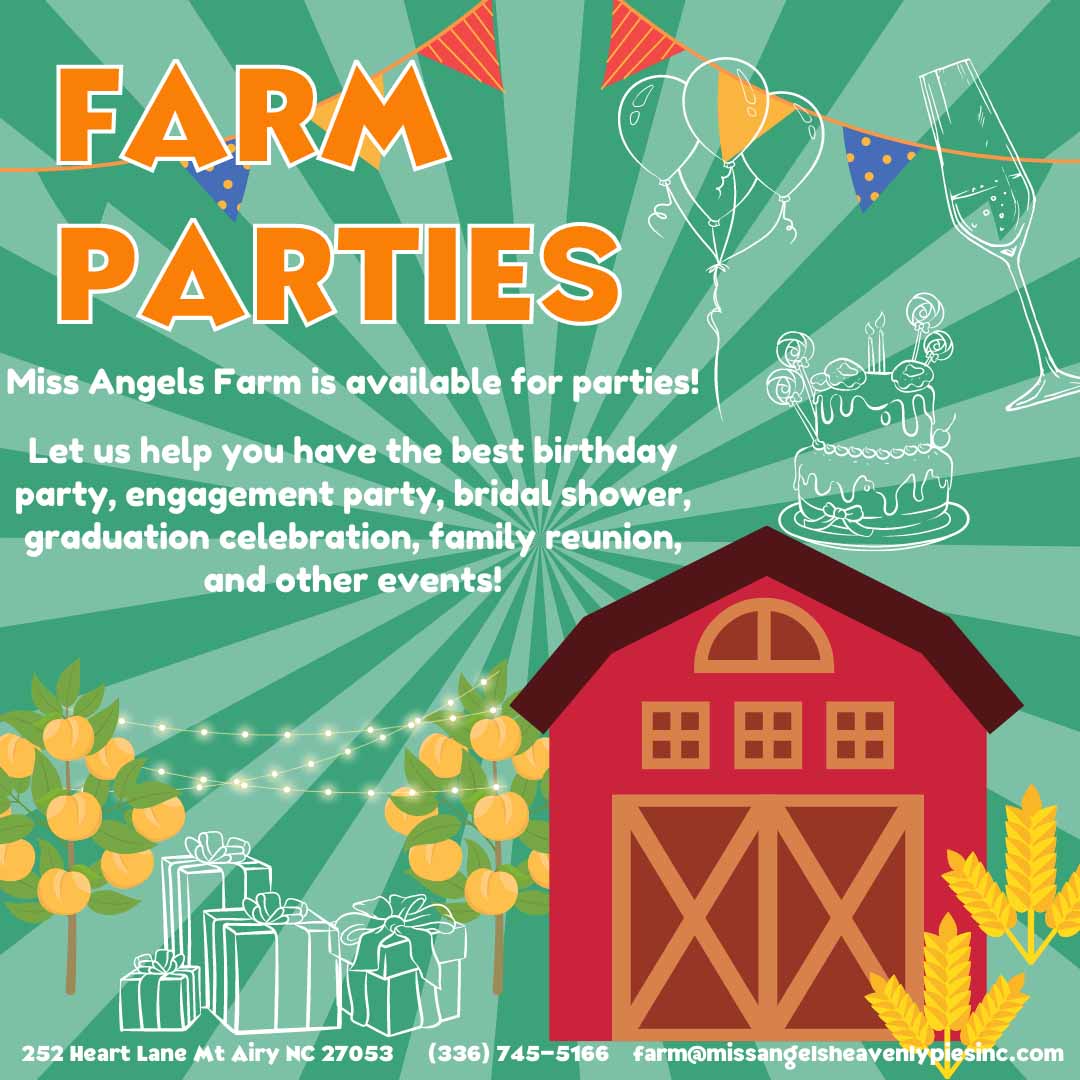 Daily Admission Is $5 And  Includes
Under 3 admitted for free.
Children's playground
Silo/Tire Climbing Wall
100 ft. potato sack slide
Pedal Car Track
Corn Kernel House
Jumping Pillow
Adult or Child Hamster Wheel
Corn Maze (when in season)
See Upcoming Events!
We host special events at the farm throughout the year.
Visit our events & festivals page to learn more!
Subscription Box Signup
To start signing up for our subscription box, just leave your information below. We'll contact you regarding availability and to finish subscribing you.
Explore the Farm with Our Video Below!
Miss Angels Farm
252 Heart Lane
Mount Airy, NC 27030
(336) 745-5166
Our season is June 1st to November 1st.
Hours (during season):
Mon-Tues: Closed
Weds: By Appointment for Field Trips, Senior Day, and Special Events (Contact us to inquire about booking the farm)
Thurs – Fri: 9am – 5pm
Sat: 9am – 6pm
Sun: 1pm – 5pm