Our Bakery Hours
Monday – Thursday: 9:00am – 5:30pm
Friday: 9:00am – 7:00pm
Saturday : 8:30am – 7:00pm
Sunday : 11:30am – 5:30pm
We're open 7 days a week!
Hillbilly Gluten Free Bake Shop and Creamery
Hillbilly Gluten Free Bake Shop and Creamery
155 North Main Street
Mount Airy, NC 27030
Phone: 336-786-1537
Email: info@missangelsheavenlypiesinc.com
Our Gluten-Free Bakery Hours
Monday – Thursday : 11:30am – 05:30pm
Friday: 11:30am – 7:00pm
Saturday : 11:00am – 7:00pm
Sunday : 11:30am – 4:30pm
We're open 7 days a week!
Miss Angels U-Pick Farm
Open June 15th – November 1st! Tours are available upon request.
Miss Angels U-Pick Farm
252 Heart Lane (Formerly Quarter Horse Lane),
Just off of Oak Grove Church Rd
(Get Directions)
Mt. Airy, NC 27030
Our Farm Hours
Sunday / Monday: Closed
Tuesday – Thursday: 9:00am – 5:00pm
Friday / Saturday: 9:00am – 6:00pm
Get Directions to the Bakery or the Farm!
Click on a marker on the map below for directions to the bakery in downtown Mt. Airy or the farm out in the country.
Miss Angels Farm
252 Heart Lane (Formerly Quarter Horse Lane),
Mt. Airy, NC 27030
Our Shipping Guidelines
Shipping & Handling cost is $25.00 per pie to most of the U.S. Shipping to the West Coast or Texas is $40.
We can ship most of our other items but you must call us for an estimate on shipping and to place your order.
Shipping Options
USPS Flat Rate (2-3 day delivery)

Only Overnight Delivery is Guaranteed by USPS, Please Call for Price Quote!
(Next Day Delivery, postage calculated based on weight – Please Call for Price Quote)
Example Priority Rates:

1 Fruit Pie = $25 shipping & handling charge ($40 for California)
2 Fruit Pies = $50 shipping & handling charge ($80 for California)
** Please, No P.O. Boxes. Products are Perishable **
** Shipping is available within the UNITED STATES only. **
** No Overseas and No International Shipping. **
For questions on shipping requirements, please call 336-786-1537 before ordering.
Payment Methods
We accept Visa, Mastercard, and Discover.
Please call 336-786-1537 for any payment questions.
Customization
To discuss your specific requirements, please call 336-786-1537 weekdays from 9am to 3pm eastern time.
We can custom design and hand-letter pies!

Product Guarantee
If you are dissatisfied with your purchase, please contact us weekdays at 336-786-1537 between 9am and 3pm eastern time. We request that you retain all remaining product and packaging materials so we can best assist you. We request that you contact us within 24 hours of receipt.
PLEASE NOTE: Miss Angels Heavenly Pies does not take responsibility for damaged product due to shipping damage, products are perishable. If you would like a replacement, additional shipping charges will apply. If we do not have the pie in your flavor available, we will contact you.
Website FAQ
What happens if I provide an incorrect shipping address?
If this happens, we are not responsible for undelivered packages. Please ensure your mailing address is correct before placing your order.
My package arrived late. Can I get a refund for my shipping fees?
We can only offer a limited guarantee for Overnight shipments if USPS fails to deliver your package on time. This offer excludes acts of God such as weather and high seasonal shipping volume periods such as Thanksgiving and Christmas.
What is your privacy policy?
Your privacy is very important to us. We use your information only for processing payment. We will not sell, rent or share your information with others.
How long is the pie good for?
If you refrigerage or freeze your pie upon arrival, your pie will last much longer. Miss Angels does not use preservatives. You can heat your pie at 325 degrees for 15 to 20 minutes, then refrigerate what is not eaten.
How big are the pies?
The pies are 9 inches in diameter and weigh 2 to 3 lbs depending on type.
Do you make other items?
Yes, there are several pies we make which appear on our website when available. Additionally, each of our store locations make their own specialty items such as cream pies, cookies, cakes, turnovers, ice cream, breads, jams, meringue, cupcakes, and more.
I am ordering a large number of pies for my office. What should I do?
If you are ordering more than 10 pies, please call us at 336-786-1537.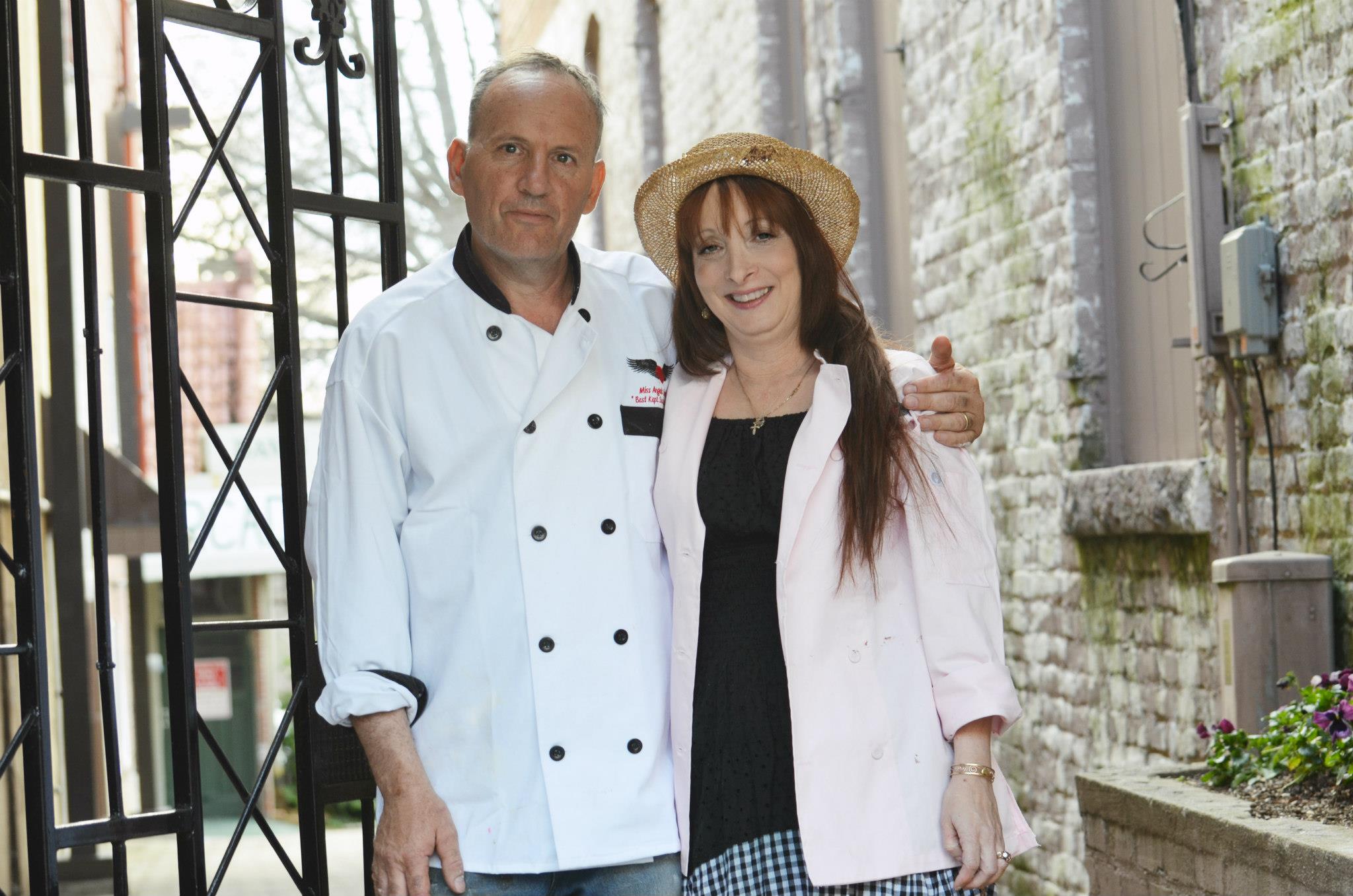 Have a Question? Send Us a Message!
Email
After submitting your contact request, if you do not hear from someone within 24-48 business hours, you may contact us directly using the information at the top of this page.
We can usually respond to your email within one business day. Please add "Customer Question" to the email's subject line.
For your convenience, we offer two ways to order: online or phone.
Phone
For phone orders call us at 336-786-1537.
If you call after business hours, please leave a message and we will return your call the next business day.