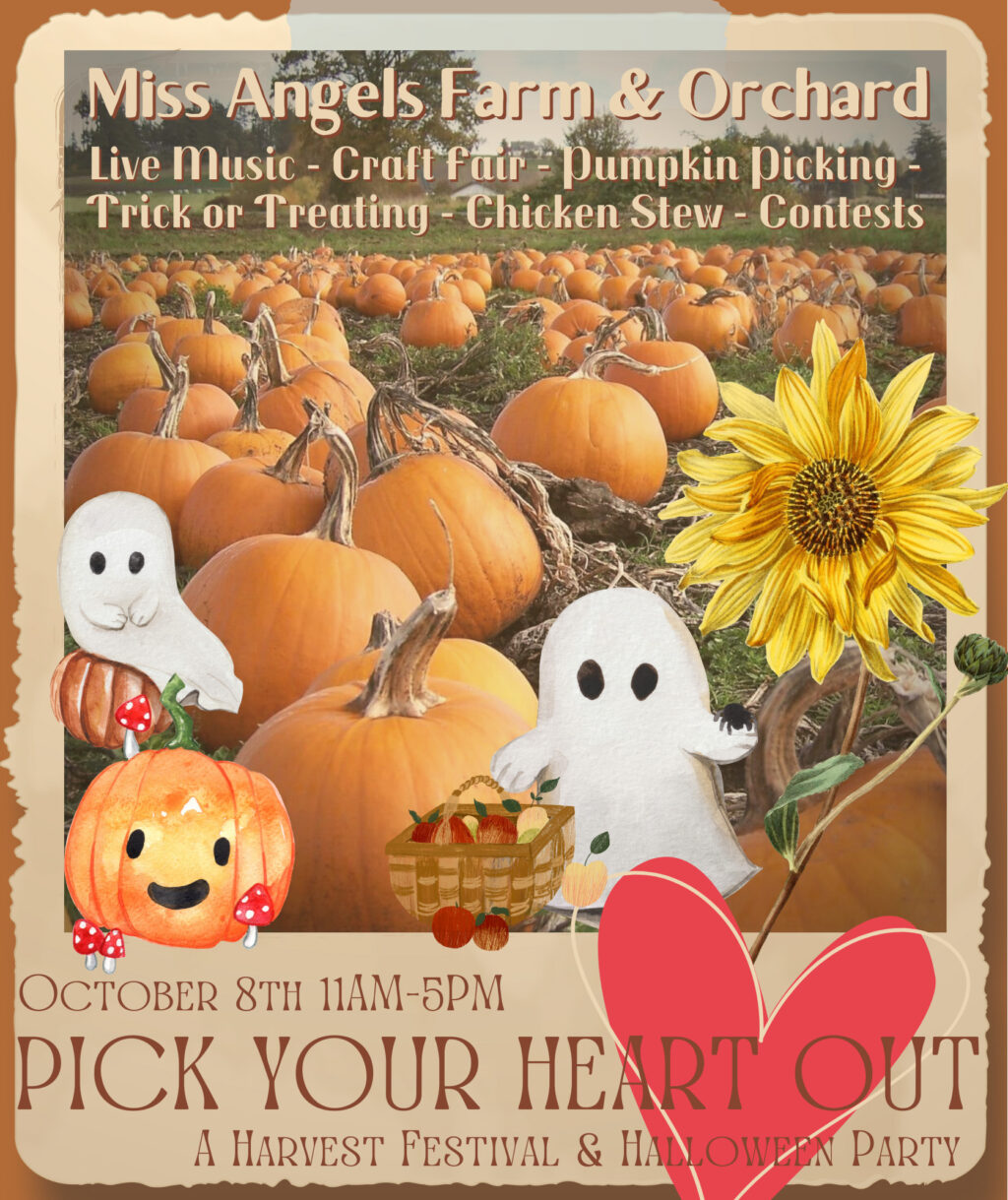 Date: –
We're changing it up for our 6th Annual Harvest Festival! In addition to all the chicken stew, pick-your-own pumpkins, and kids' activities you know and love, we'll also be celebrating Halloween early at Miss Angels Farm & Orchard!
Children and adults can compete in our costume contests, go trick-or-treating with our vendors, carve and decorate pumpkins, and play games inspired by the spooky season!
In addition to the pick-your-own goodies, we will have pre-picked pumpkins, apples, and corn stalks for sale to level up your porch or yard's Halloween decorations. You are welcome to pick any of our remaining wildflowers free of charge.
As always, we will have fresh baked goods including all kinds of pies and breads for sale. Our homemade apple butter, pumpkin butter and plenty of hot chocolate, local craft beer, wine, sangria, and our freshly-pressed apple cider will be available.
Admission is $10 per person, and children 3 and under are free.
A portion of proceeds from this event will be donated to LEAD Girls NC– come out and support girls and young women in North Carolina!
Vendors:
We are so grateful to all the amazing vendors who have made our 2022 festival season so wonderful!
As a thank you for all your support through what has been a rough year for everyone, but especially small business owners, we'd love to have you at the orchard without any vendor fee to participate.
Email us at farm@missangelsheavenlypiesinc.com for more info! We look forward to seeing you on October 8th!