1st Annual Oktoberfest & Zombie Run For Charity (Click for Further Information & To Purchase Tickets!)
$0.00 – $6.00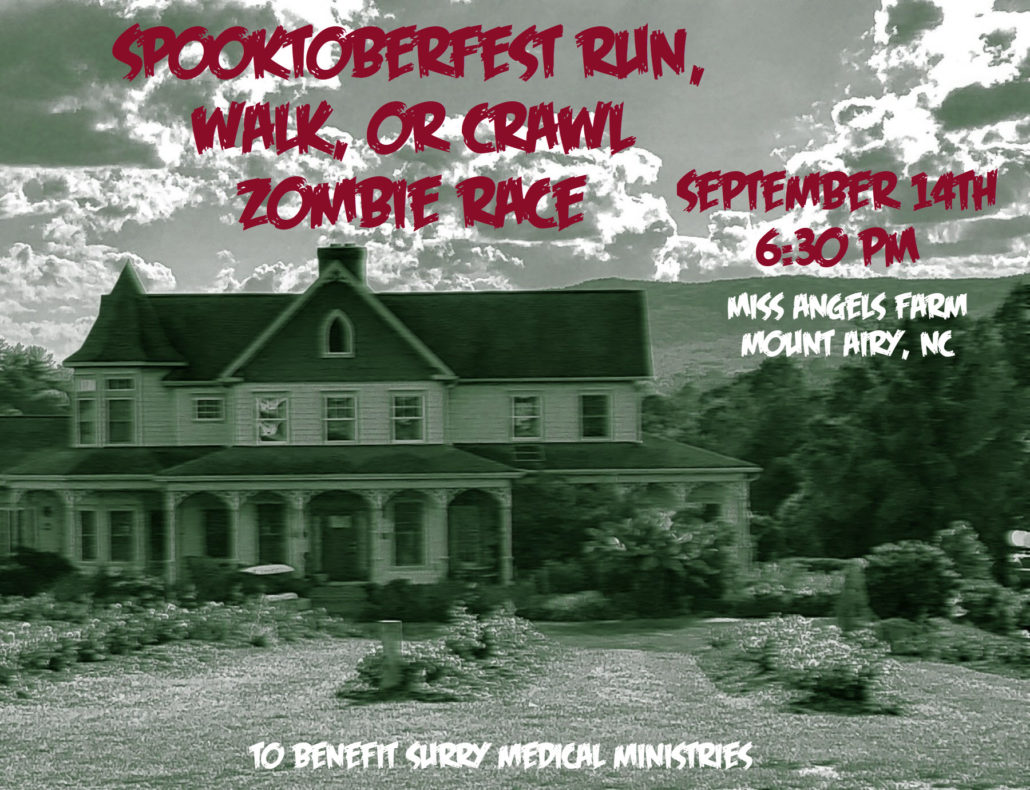 Our First Annual Oktoberfest & Zombie Run for Charity is Saturday September 14th at Miss Angel's Farm. Festival hours are 12pm – 9pm and the Zombie Run takes place at 06:30pm sharp. The festival will take place rain or shine!
For festival information contact Miss Angel @ 516-317-6338 or Miss Angel's Farm @ 336-745-5166.
NOTE: FOR THE SECURITY OF THESE EVENTS, NO OUTSIDE STROLLERS, CARRIAGES, OR WAGONS ARE ALLOWED ON THE FARM.
About the Festival:
This is our first annual Oktoberfest that will take place on Miss Angel's Peach and Apple orchard.
We will have live music throughout the day.
Plenty of craft German beers and hard ciders, as well as wine.
Authentic German food!
Bring lawn chairs, and an empty stomach.
There will be German desserts, ice cream, food and drinks.
Pick your own apples & peaches that day! If you are still in the mood for peaches, it will be the last and great variety if weather permits.
The festival admission is $6 a person, with a percentage of proceeds going towards Surry Medical Ministries. This includes access to the farm, live music, games, hayride and corn maze. It will be a great time, so be sure to try that great food and ALL the beer we will have.
Our Zombie run will take place at 6:30pm sharp on the farm, so sign up early at https://spooktoberfestrun.itsyourrace.com/event.aspx?id=7522 and you will get free admission to the festival as well.
Dress up in your nicest and more unique German outfits for a prize! See you soon! More details to follow.
For festival tickets only choose your ticket type below and add to cart, "General Admission" gets you into Oktoberfest but does not give you access to the zombie run.
For a zombie run ticket with free festival admission please buy your ticket at this link: https://spooktoberfestrun.itsyourrace.com/event.aspx?id=7522
Next to the "Add To Cart" button, you can specify the number of festival tickets to buy, one per person.
Just want to donate? Select Donation Only.
Once you purchase your tickets, please print them so you can bring a copy to the festival.
To learn more about the Zombie Run and purchase tickets for the run (w/ free festival admission), go here:
https://spooktoberfestrun.itsyourrace.com/event.aspx?id=7522