5K Zombie Run for Charity (Click for More Information & Tickets)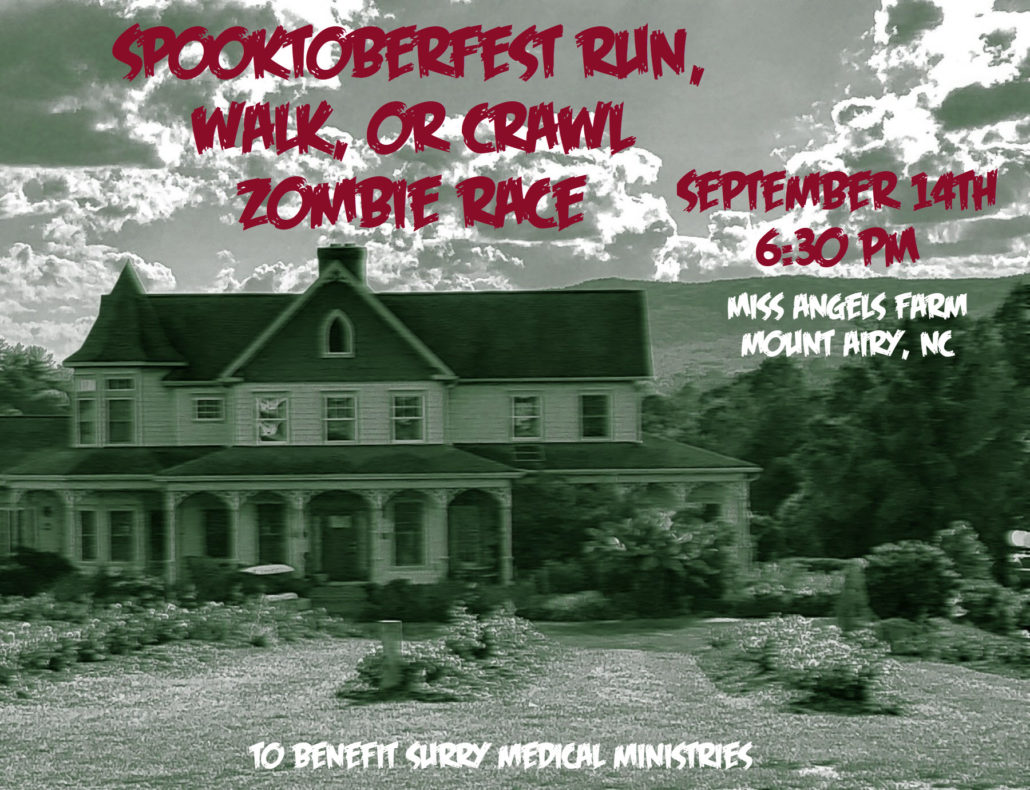 Our First Annual Oktoberfest & Zombie Run for Charity is Saturday September 14th at Miss Angel's Farm. Festival hours are 12pm – 9pm and the Zombie Run takes place at 06:30pm sharp. The festival will take place rain or shine!
NOTE: FOR THE SECURITY OF THESE EVENTS, NO OUTSIDE STROLLERS, CARRIAGES, OR WAGONS ARE ALLOWED ON THE FARM.
For more festival information or to buy tickets for the festival ONLY go here: 1st Annual Oktoberfest & Zombie Run For Charity (Click for Further Information & To Purchase Tickets!)
Our Zombie run will take place at 6:30pm sharp on the farm, so sign up early at https://spooktoberfestrun.itsyourrace.com/event.aspx?id=7522 and you will get free admission to the Oktoberfest event
To learn more about the Zombie Run and purchase tickets for the run (w/ free festival admission), go here:
https://spooktoberfestrun.itsyourrace.com/event.aspx?id=7522